MID-STATE SUPPORT


THE IT PROS
Technology can be confusing. With our experienced staff we can get your computer, server, or network working for you, not against you!
Computer and Network Support
Whether it is onsite or remote business support. Businesses are usually faced with two questions: who do I call and how much is it going to cost? MSS makes your answer simple with NetPro, our fixed monthly support and monitoring service.
Server and Network Monitoring
Our NetPro service is a safety net for your critical computers, servers, and networking equipment. The NetPro service constantly monitors performance, and hardware health. With a proactive response to any potential problem, NetPro provides a Managed Action Plan designed to resolve the issue so you don't have to.
The NetPro Advantage
WE LOVE GETTING TO WORK WITH OUR CLIENTS
Whether you are a small business, nonprofit, or municipality, you know the challenge of managing your IT assets. MSS can provide you with the confidence and peace of mind, knowing that you have an enterprise-level IT team actively supporting you to leverage the power of technology!
Through a holistic, proactive approach, we seek to first understand our clients' goals, then create the right cost-effective IT strategy. Whether that is through our comprehensive Managed Service plan or through augmenting your internal IT staff. Our clients rely on us for direction, engineering, and reliable ongoing support.
Computer Specialist
We customize computer, network, and data security solutions for each of our customer's unique business needs.
Monitoring and ProActive Care
There are generally two approaches, when it comes to networking and IT management. React to problems, or do what MSS does -- prevent problems with our NetPro service.
IT Consultants
Our primary focus, is to meet our client business goals and objectives through best of breed technology solutions. We listen first to what our customers say; then provide a detailed cost effective technology solution.
Desktop Support
We offer a full range of IT solutions with our specially designed service plans, created for businesses. You can have a predictable budget for your IT needs, and peace of mind knowing your systems are running at top performance.
Server Support
The MSS NetPro service, provides businesses with customer-focused computer, server, and networking service and support. We have friendly, knowledgeable staff that understand business needs and work with you to meet your business Goals.
Network Support
We understand the needs and concerns of a modern-day business. Realizing that any downtime affects your bottom line. Our team is here to support your business goals and objectives; while making sure you systems are up and running at top performance.
Outsourced Help Desk
That's what we do. Your outsourced help desk will give you the freedom to focus on your core competencies while giving your employees or customers a pleasant, satisfying help desk experience.
Off-Site Backups
Server failure or losing data can be a business nightmare. With MSS's tapeless data backup solution, you won't lose sleep worrying about business continuity. Should your primary server ever fail, you can be back up within hours, not days.
TESTIMONIALS
WHAT OUT CUSTOMERS HAVE TO SAY ABOUT US!
CHRIS BREWER

Co-Founder

OMG Commerce / Springfield MO

Our company has been extremely satisfied with the IT services that Scott with Mid-State Support has offered us. His company helped us move offices and everything was seamless. Highly recommend this company.
ADAM BECKNELL

Owner

Waterworks Pumps / Springfield MO

Mid-State Support is a life saver for myself and our staff at Water Works. We rely on him heavily to monitor our system and provide IT support as we are not necessarily "tech savvy"!
MICHAEL PINKLEY

Owner

Turtle Creek Apartments / Branson MO

Outstanding, timely support when you need it. Mid-State Support seems committed to providing quality customer service and follow up! Network and PC issues have always been addressed/resolved promptly!
ROBYN TODD

IT/Security Officer

First Community Bank of the Ozarks / Branson MO

I have worked with Mid-State Support for 15 years. They provide excellent network administration support and network security services. They are experts with servers, switches, routers, and computers. They provide several network services such as patch management and network administration. They are hard workers and always respond when I need assistance. I would highly recommend them to anyone needing computer or network support of any kind.
About
THE HISTORY OF MID-STATE SUPPORT
MSS began in 2013. Scott Lewis founded the company to meet the growing IT needs of small organizations in central Missouri. In 2013, he had experience, skills, and an idea.
That idea was to provide high-end, enterprise-level IT services to organizations that would normally not have access to those types of services. Then to do it well, we focus on understanding each client's unique need, building relationships, and anticipating technology challenges and opportunities.
A business, at its core, is an enterprise for creating value. The question becomes, who is the value created for? At MSS, we believe that an effective, conscious, values-driven business is a blessing to everyone it touches. That's why our mission statement is:
We strive to give more than we get, and our vision is to positively impact every life we touch. We measure success with out clients by depth of relationship. We measure success with our team members; by whether or not we have blessed, and given to them more than the company has taken. We look for ways to actively bless our community, our state, our vendors, our partners, and everyone we come in contact with.
We are committed to our core values and hold every decision, every hire, everything we do to these standards. They are:
Integrity above all else
Team Work
Offer World-class Professionalism
Uncompromising commitment to Excellence
Forward thinking, Holistic approach
To have Passion in all we do
These principles continually guide our business, and cause us to make decisions that may be unconventional. We invest heavily in training for our team. We set goals for our team members and find the right roles for them to pursue their passions. We protect our corporate culture carefully, taking pride in our supportive work atmosphere. We delay business growth strategies until we know we can take on new clients without hurting the team or existing clients.
We choose first what is best for our clients, secondly, what is best for our staff, and thirdly, what is best for the company. We recognize that the company must be profitable to best serve our clients and staff, and we are proud of our track record of success, our zero corporate debt, and our sustainable vision for continued growth.
We have many ambitious goals for the years ahead. We feel very blessed by the success we have had and seek to continue to provide our current clients with more and better IT services while expanding our ability to unlock the power of technology for more organizations!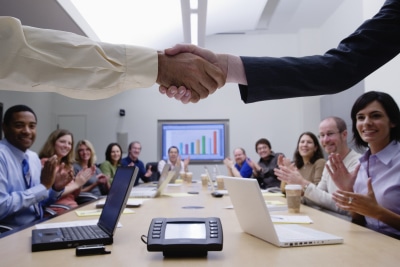 CONTACT
GET IN TOUCH WITH US
Contact Information
Fax Number:
(417) 720-2779